27 Oct

ANDORRA SPORTS INNOVATION SUMMIT CELEBRATED ITS SECOND EDITION IN OCTOBER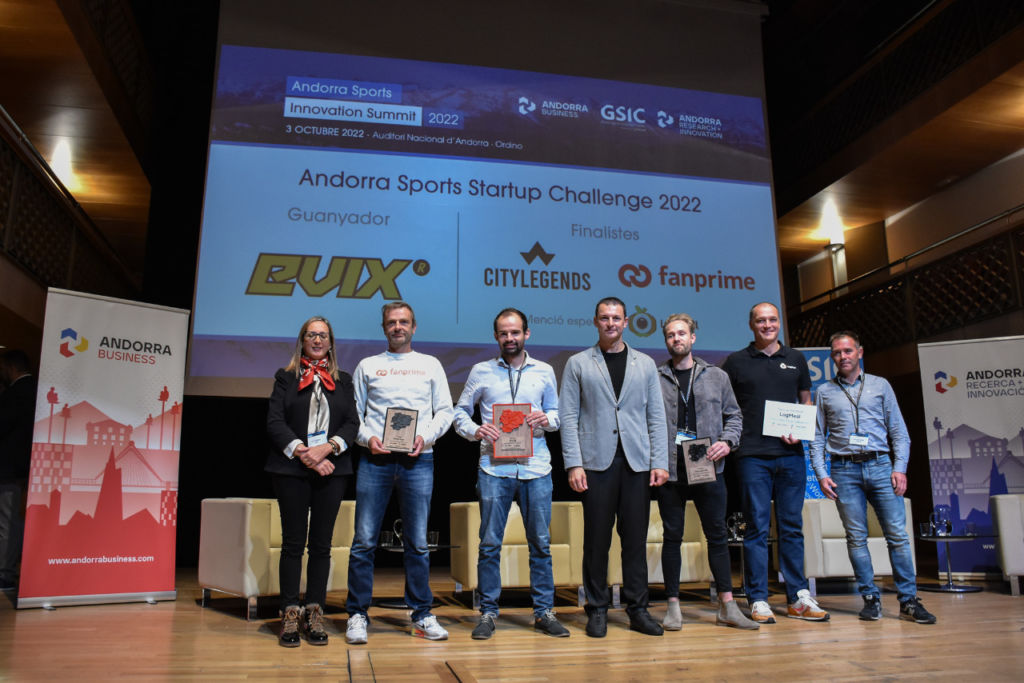 The second edition of the Innovation Day in winter, mountain and cycling sports, the Andorra Sports Innovation Summit, jointly organized by Andorra Business, Andorra Research + Innovation (ARI) and the Global Sports Innovation Center powered by Microsoft (GSIC), was presented this morning at the National Auditorium in Ordino, as reported by the organization in a statement. Thus, the Minister of the Presidency, Economy and Business, Jordi Gallardo, has contextualized the positioning of Andorra as a sports tourist destination and research engine in this area where the sports sector contributes 7.7% of the country's GDP with a turnover of around 215 million euros and employs more than 2,250 people.
The prize-giving ceremony for the winning startups of the Andorra Startup Challenge 2022 took place right after. Thus, according to the ARI, the first award went to EVIX, which promotes safety for cyclists and has developed an airbag integrated into the helmet. The other two finalists were CityLegends and Fanprime. The first has developed a digital solution for urban sports and the second, to facilitate the connection between the different sports and their fans. There has also been a special mention for LogMeal, dedicated to the nutritional field. In addition to the award, the winning startups have the option of carrying out a pilot, with the support of Andorra Research + Innovation, under the umbrella of the Andorra Living Lab.
On the other hand, the event has also served to sign the renewal, for two more years, of the collaboration agreement between Andorra Business and Andorra Recerca + Innovación with the GSIC. Likewise, the day also included three roundtables: 'Cities home to winter sports competitions', moderated by Carlos Cantó, CEO SPSG Consulting, and with the participation of Isto Vanhämaki, director of Lahti Region Development ( LADEC). 'Financing, investment and trends in sport', moderated by Iris Córdoba, general director of the GSIC powered by Microsoft Innovation, and with the presence of Luis Vicente, president APEX Capital, Alberto S. Bichi, executive director EPSI (The European Platform for Sport Innovation) and Javier Sobrino, managing partner of Aser Ventures. And a final round table on 'Sustainable impact of sport', moderated by Guillermo Marín, Director of Office and Services at GSIC and with the participation of Denis Mustonen, Head of External Affairs at Lahti Region Development (LADEC), Katia Juaréz , Co-founder, director of sustainability Win&Green and Pedro Morán, marketing director of Pal Arinsal Grandvalira Resorts Andorra, according to the ARI.