30 Aug

ANDORRA SPORTS INNOVATION SUMMIT IS BACK FOR THE 2ND EDITION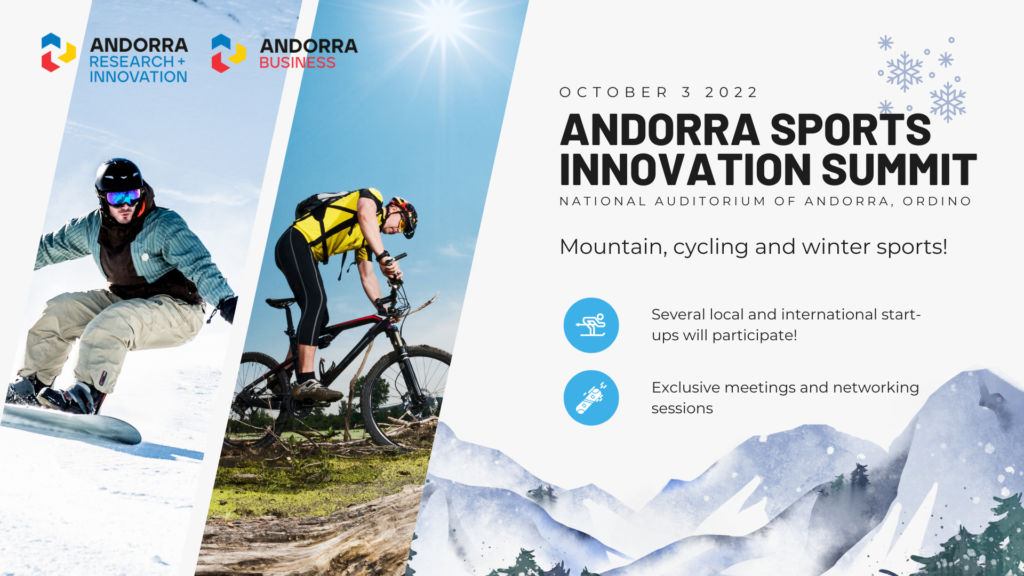 The event, which is part of the global agreement between GSIC and Andorra to position the country as an international benchmark in the sports and innovation industry, will have representatives from international entities in the sector as well as relevant local actors.
Several local and international start-ups will also participate, including the winner, the two finalists and the one with special mention from the Andorra Sports Startup Challenge , who will receive recognition from the Minister of the Presidency, Economy and Enterprise of the Government of Andorra, Jordi Gallardo.
There will also be exclusive meetings and networking sessions for event participants.
As this is an international event, all the panels will be in English.
Agenda
09:00-09:30
Accreditations and welcome coffee

09:30-09:45
Opening Ceremony
Jordi Gallardo – Ministre de Presidència, Economia i Empresa Govern d'Andorra

09:45-09:55
Introduction and context
Andorra Business, Andorra R&I & GSIC

10:00-10:15
Andorra Startup Challenge Presentation
Andorra Business, Andorra R&I & GSIC

10:15-10:30
Award Ceremony for Winning Startups (Including pitch of startups)
Presenter, EVIX, CityLegends, FanPrime, LogMeal

10:30-11:00
Coffee Break / Networking

11:00-11:40
Roundtable – Host Cities for Winter Sports Competitions
Andorra, Lahti, Grandvalira

11:45-12:25
Roundtable – Financing, investment and trends in sport
(EPSI /APEX Capital/Aser Ventures/Crowdsport)

12:30-13:00
Report Presentation – Cycling + Winter & Mountain Sports
SPSG Consulting

13:05-13:45
Roundtable – Sustainable impact of sport
GSIC, Andorra (pistas), Lahti

13:45-13:50
Closure

13:50-15:50
Cocktail & Networking
About Andorra Business and Andorra Research + Innovation
Andorra Business is the promotion and economic development agency of Andorra. Promoting key sectors for the diversification of the economy, attracting, and accompanying foreign and local investment, supporting Andorran companies to be more competitive, and facilitating the landing of new companies in the country, are some of its priorities.
More information: https://www.andorrabusiness.com/
For its part, Andorra Research + Innovation is the agency in charge of developing and promoting R&D&I in Andorra in strategic sectors such as mountains and sports, among others.
More information: https://www.ari.ad/
About the National Auditorium of Andorra
The Andorra Sports Innovation Summit 2022 will be held on October 3 at the National Auditorium of Andorra.
The National Auditorium is a building that dates from approximately 1930 and was restored to house the auditorium of the Principality of Andorra. It is located in the town of Ordino, very close to the the Museum of Areny-Plandolit, to which it once belonged.
The National Auditorium of Andorra has a total capacity of 490 seats.
More information about the National Auditorium of Andorra: https://ordinoclassic.ad/espai/auditori-nacional-dandorra/