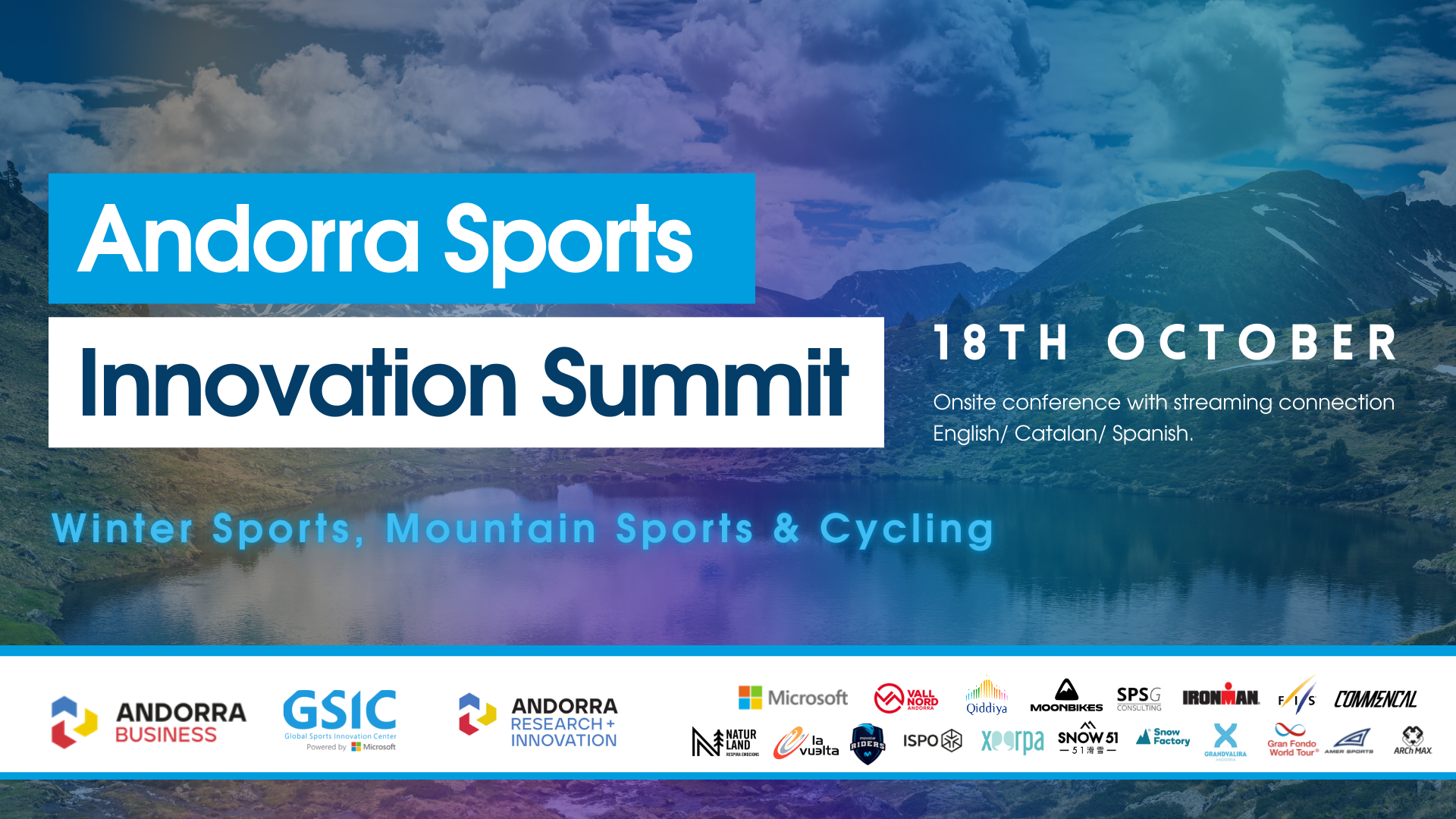 29 Sep

ANDORRA ORGANIZES AN EVENT THAT POSITIONS THE COUNTRY AS AN INTERNATIONAL BENCHMARK FOR INNOVATION IN THE SPORTS INDUSTRY

• Andorra Sports Summit, organized by Andorra Business, Andorra Research + Innovation in collaboration with the Global Sports Innovation Center powered by Microsoft (GSIC), will take place in Andorra on October 18.

• The event will feature speakers of international reference in the sports and innovation industry.

• Within the content program, an investment and networking session will be held with local and international investors and startups that will try to access financing.

Andorra Business, Andorra Research + Innovation and Global Sports Innovation Center powered by Microsoft (GSIC), with the support of SPSG Consulting, present the Andorra Sports Innovation Summit, an event on sport and innovation that will be held on Octoer 18 in Andorra.

The event, which is part of a global agreement between GSIC and Andorra to position the country as an international benchmark in the sports and innovation industry, will feature representatives from international entities in the sector such as Microsoft, the International Ski Federation, La Vuelta Ciclista, or Ironman, as well as with local actors such as the ski resorts of Grandvalira, Arcalís and Vallnord and manufacturing companies such as Grupo Amer, Commençal or Snowfactory.

Various local and international startups will also participate, among which are the three winners of the Andorra Sports Startup Challenge and who will receive recognition from the Minister of Presidency, Economy and Business of the Government of Andorra, Jordi Gallardo.

The event will end with an investment and networking session, where startups and technology companies will be able to connect with potential clients and investors in the industry with the aim of generating business opportunities and accessing possible financing.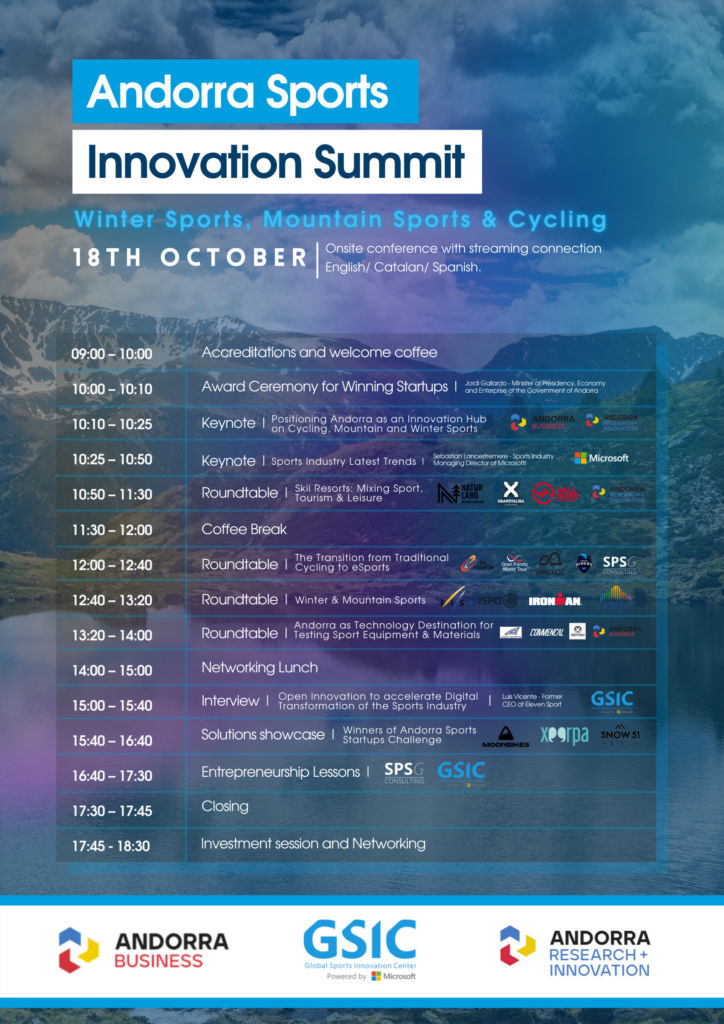 Para el ministro de Presidencia, Economía y Empresa del Gobierno de Andorra, y presidente de Andorra Business and Andorra Research + Innovation, Jordi Gallardo, who will officially open the event "sport is one of our strategic sectors and the organization of this event, one more step to position the Principality as an international benchmark for innovation in the sports industry. In addition, we want to help the different startups to present their solutions to a prominent group of investors so that they can obtain financing for them. "
Iris Córdoba, General Director of the GSIC, said that "professional events are gaining more and more relevance in the sports industry and at the GSIC we are seeing how different governments show more support for the creation of this type of event. both nationally and locally. Andorra Sports Summit is an important step for the Government of Andorra that will allow it to be one of the leaders of this trend, since an event like this will attract investment, create new sources of income and put the Principality in the focus of attention to international level".
The event will be open to the professional public with limited capacity. To attend, you need to register at the following link: https://www.andorrabusiness.com/andorra-sports-innovation-summit/